Fire Station
Welcome to the photo tour of Station 49!
The current fire station was constructed in 1980, with a major renovation and expansion occuring in 2001. There were other minor renovations occurring through the years as the company's needs changed with the times.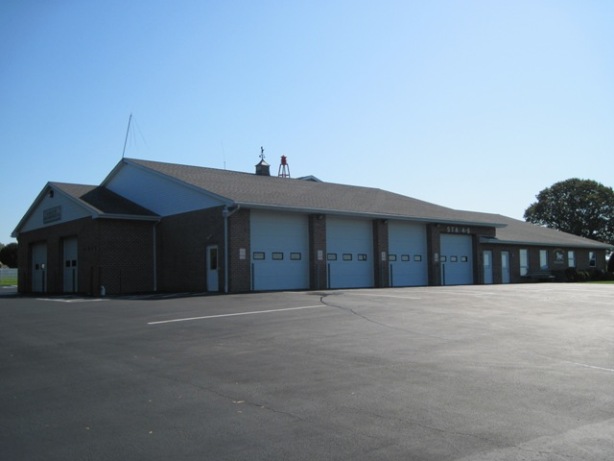 The station as viewed from the northwest.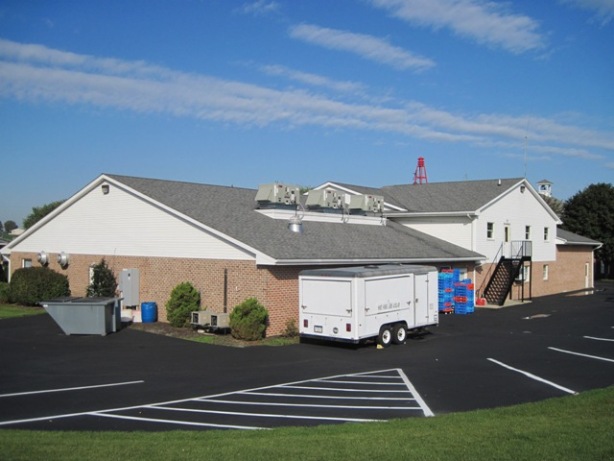 View from the southeast.
The pavilion that is used for our chicken barbecue, and outdoor equipment storage shed.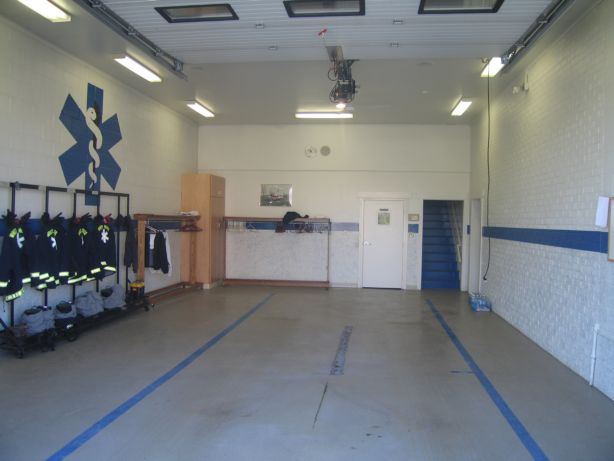 The ambulance bay.
The door is to the Fire Chiefs office, and the stairs obviously lead to the second floor.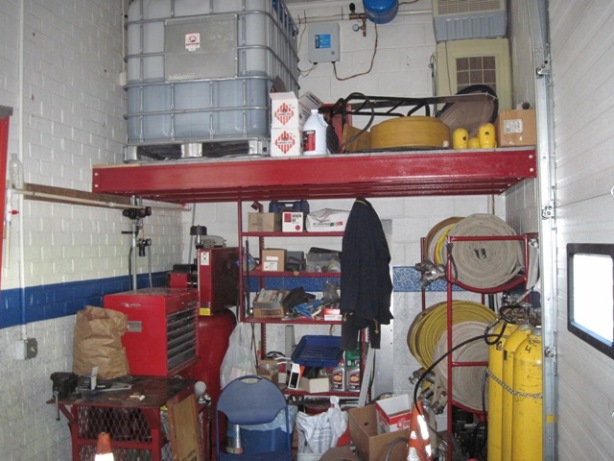 Half of the engineers storage and catch-all room.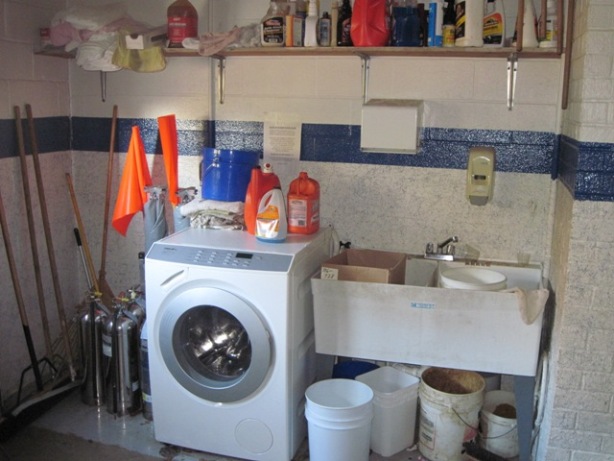 ...the other half of the Engineers room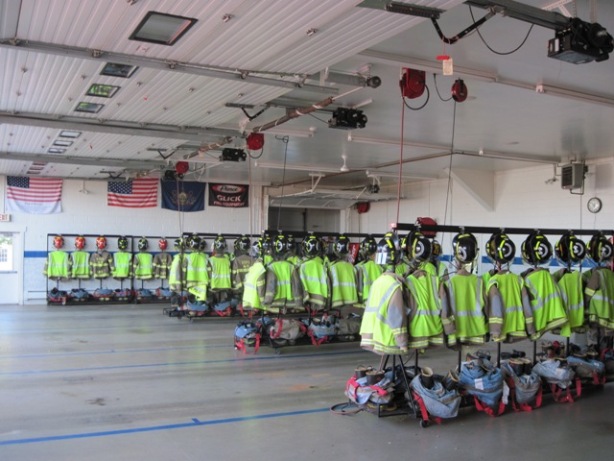 The fire apparatus bay.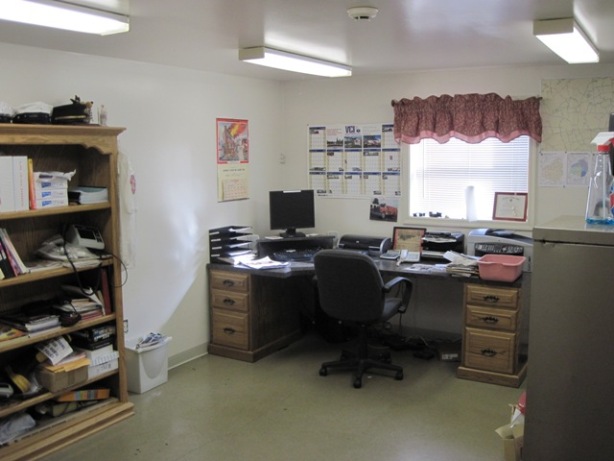 The Fire Chiefs office.
This is where the chiefs and the rest of the fire line officers work, and occasionally hide.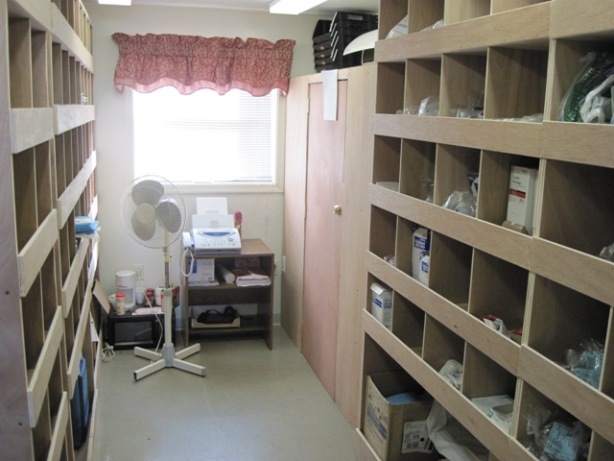 The EMS equipment and supply storage room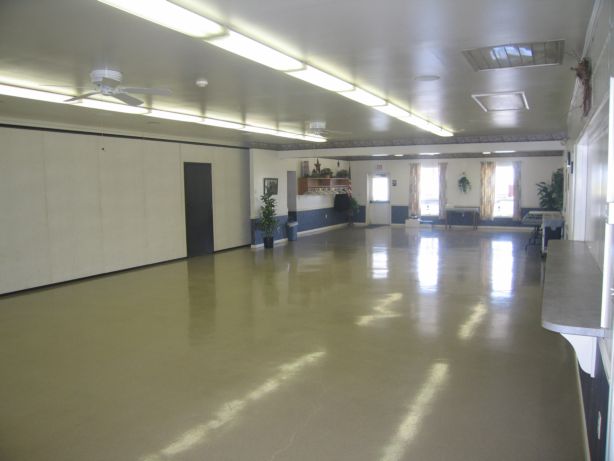 The meeting/ banquet room.
The wall to the left can be folded up, and allow larger functions to also utilize the engine bay.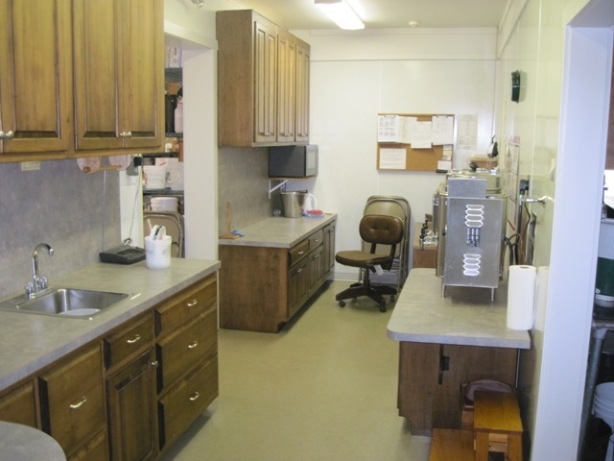 The kitchen prep area, and also the Auxiliary office area
Kitchen storage. Contains a walk-in refrigerator, and a walk in freezer.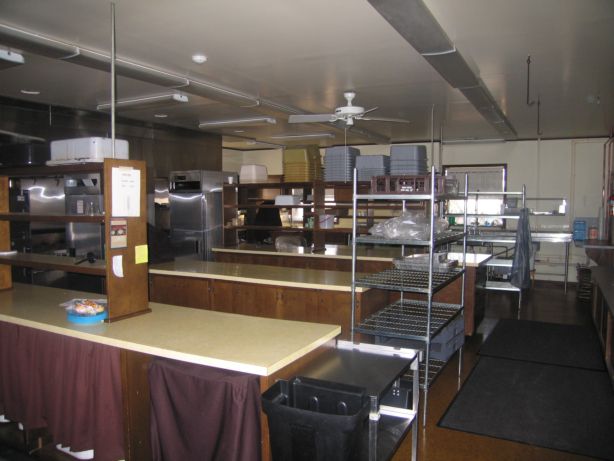 The Kitchen
The first floor also contains mens and womens restrooms, a seperate restroom for the kitchen, and two utility rooms for the station.
Now, lets go to the second floor.
Training classroom. Also serves occasionally as a private conference room as needed.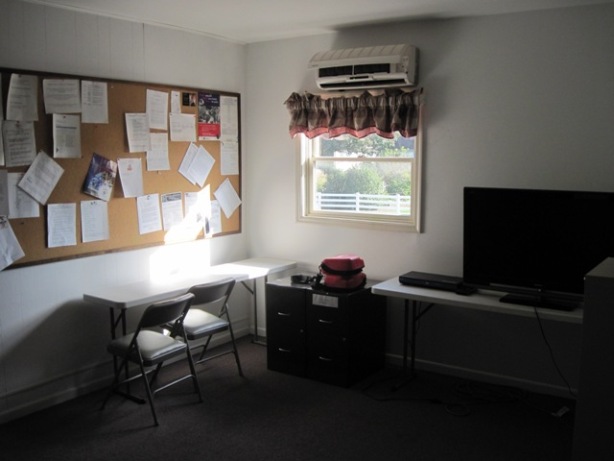 Half of the EMS office...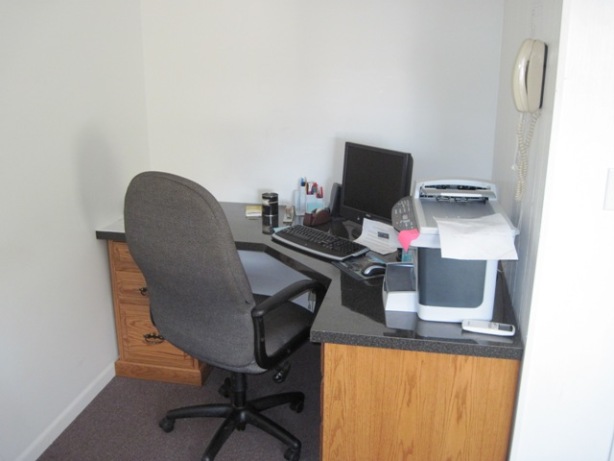 ...the other half of the EMS office.
Fire Company equipment storage room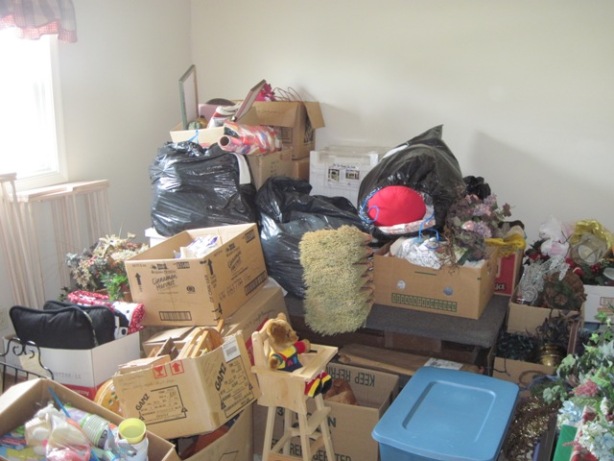 Ladies Auxiliary storage room